The Lamas String Studio offers violin, viola and Suzuki classes to students of all ages & levels. All programs are created to meet the student's needs and achieve their artistic goals.
Whether you are a beginner entering the music world, an adult looking to rekindle the passion of playing an instrument, or an experienced student wanting to bring their playing to the next level, the studio has the right program to meet your needs.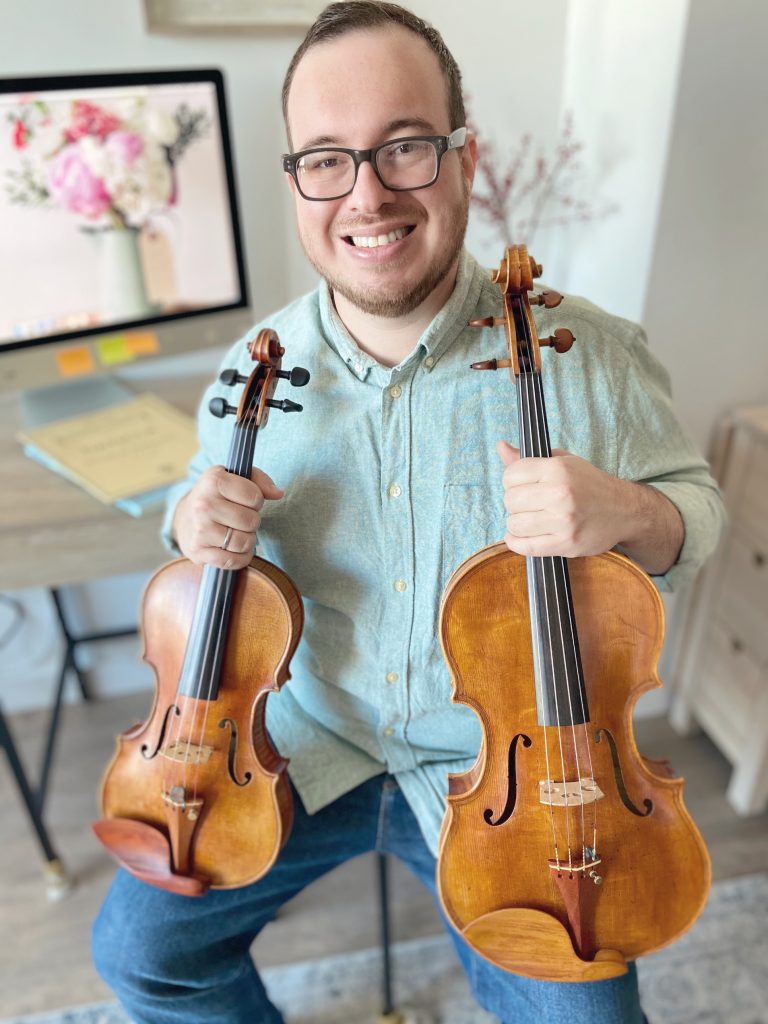 ALL Ages & Levels Are Welcome!
No matter your age or level, the studio gives prospective students the opportunity to experience the joy of learning music.
Daniel is great at working with students of all ages and abilities! My children were very young when they worked with Daniel (4 & 6). Yet, he had no problem keeping them engaged and enthused. They learned a lot in the time they worked with him. He's prompt, kind and reliable. And the best part: you get to hear how amazing he plays while he's teaching lessons!
Daniel Lamas is type of performer that every composer dreams of working with. He inspired me with his ideas and showed an incredible dedication to some truly difficult music that had never been played before. Daniel showed off his ability to be a versatile performer by playing virtuosic traditional lines, extended techniques, and different alternate playing positions all in one piece. Through every challenge, Daniel prevailed and taught a great about the viola along the way.
Dr. Derek Cooper
Composer
Daniel has been an amazing violin and viola teacher to my 10 year old daughter and she has learned so much from his lessons during the past two years. He is a very expierienced teacher for any level of students for both children and adults, and he gives each lesson with passion, humor, and great energy. It has also been such therapeutic time for me to observe Daniel's lessons and listen to him playing the instruments. I would highly recommend him to all of my friends!
Naoko TF
Student's parent
I've known Daniel since 2013. He is a professional musician, competent teacher and worth-to-trust person; open to help and share his knowledge with others. His passion for the violin and viola goes along with thorough knowledge (Ivan Galamian school of playing) and experience – solo, chamber and orchestra.
Anna Kozłowska
Violinist & Teacher
Daniel Lamas was interviewed by the Assistant Conductor Elle Lee | Ensemble 212
Longtime core member violist of Ensemble 212 Daniel Lamas talks about his musical life with the assistant conductor Elle Sunmin Lee.

Daniel talks about the importance of mentorship and how his teachers shaped his musical views. He also shares stories about his adventures in Paris and various summer festivals.