Music has the power to change lives. Our violin, viola and Suzuki programs are designed to reflect this philosophy.
The fun and engaging lessons are specifically designed for children as young as 3 years of age. We give them the undivided attention they need, introduce them to the basic musical concepts, develop creativity and experience the fun and joy of playing music!
Pre—Twinkle Suzuki Classes: beginners and students ages 3 to 6

General music including clapping, dancing (Eurythmics) 
Introduction to the violin and/or piano 
Introduction to note reading
Suggested lesson duration: 30 minutes +
Twinkle—Twinklers!: advanced beginners/ intermediate students and students ages 6-8
Advanced note reading
Introduction to music theory and aural skills
Introduction to Etudes
Suggested lesson duration: 45 – 60 minutes
Suzuki group classes for beginners through intermediate level
Introduction to music, developing mental processes and muscle coordination, and listening skills

Participating in classes and performances at which they learn from and are motivated by their peers

Each child learns at his/her own pace

Lesson duration: 45 minutes
Whether you are revisiting an old instrument, ready to sharpen your  playing skills, or just curious how it feels to play music, the studio offers the right programs for you. Together, we create beautiful music!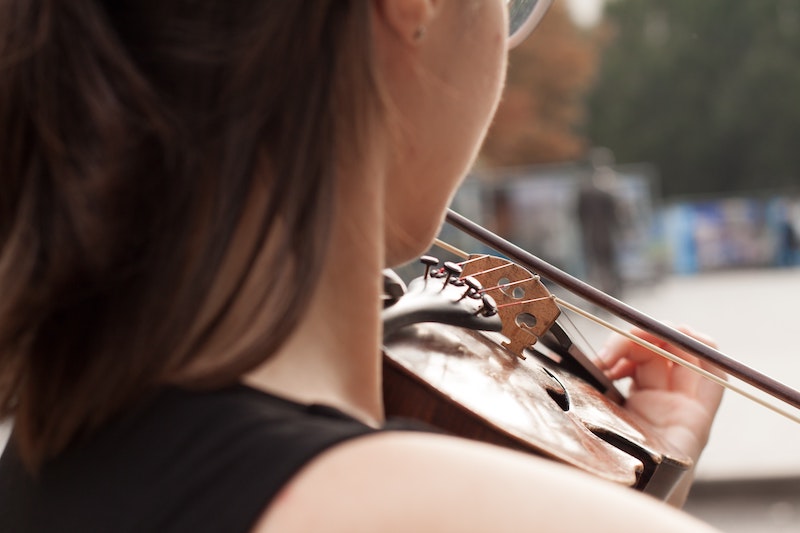 Advanced, pre-college, and adult students
Standard technical studies
Standard repertoire
Preparation for various state and national competitions
Preparation for college entrance exams for music majors (performance and education)
Suggested lesson duration: 60-90 minutes
Weekly instruction: 60 minutes
For new and existing groups looking to experience the wonder of chamber music 
Students of similar levels placed into groups of mixed instruments
Level appropriate and fun pieces worked on each semester
End of semester recital for all chamber groups
*All students are encouraged to participate in the end of the semester recital.

SPECIAL PROGRAMS
Specifically created to emulate the format for the NYSSMA exam and professional orchestral auditions, these programs are geared towards students looking to succeed in highly competitive auditions.
The NYSSMA prep program is for students preparing for the NYSSMA exam. The focus will be on the piece that is being prepared, as well as scales, and sight-reading
For students who are studying instruments in school but could use an extra boost in study for audition prep
TEN 60 minutes lesson including a 30 minute consultation/ evaluation 
TWO mock auditions 
PERSONALIZED practice guide
Orchestral Audition Program (OAP)
The Orchestral Audition Program is for students of intermediate and higher levels looking to successfully audition for youth orchestra, All county/All State orchestras, and adult students looking to integrate into a community orchestra
TEN 60 minute sessions including a 30 minute consultation/ evaluation 
TWO mock auditions 
PERSONALIZED practice guide